Mira Awad
Mira Awad is a singer, songwriter and actress. Born in Rameh village in the Galilee to a Palestinian father and Bulgarian mother, she studied at the Rimon School for Jazz and Contemporary Music, and currently lives in Tel-Aviv. A multidisciplinary international performer, she has released two solo albums and collaborated with many international artists: Noa, Idan Raichel, Andrea Boccelli, Bobby McFerrin, and more. Throughout her career, Mira developed a unique fusion of sounds, combining the East with the West, weaving the Arabic language and its oriental ornaments with Western harmonies, thus creating a rich tapestry of sounds. As an actress, Mira participated in numerous theatre productions, hosted several tv shows, and starred on the high rated series "Arab Labor". She established her own world music label called LabelFree, and also writes music for theatre and film. She teaches stage performance and gives creativity and self-expression workshops, Mira is very much identified with the agenda of dialogue and co-existence, she is a relentless peace activist, and believes in anti-violence activity to build bridges towards resolutions.
Ysaye M. Barnwell
Ysaye M. Barnwell is a composer, singer, and community song-leader. For more than 30 years, she sang with the internationally-renowned vocal ensemble Sweet Honey In The Rock, which "comes in song to communities across the U.S., and around the world raising her voice in hope, love, justice, peace, and resistance." Dr. Barnwell has appeared as a vocalist and/or instrumentalist on more than thirty recordings. Over the past two decades, she has earned a significant reputation as a commissioned composer and arranger, author, master teacher and choral clinician in African American cultural performance. She created the Community Sing which she conducts monthly in Washington, D.C., and the workshop Building a Vocal Community® - Singing In the African American Tradition, which she has conducted on three continents, utilizing an African world view, and African American history, values, cultural and vocal traditions to work with and build community among singers and non-singers alike. Her pedagogy is highly respected among musicians, educators, health workers, activists, organizers, and in corporate and non-profit sectors.
David Broza
Israeli superstar David Broza has been considered one of the most dynamic and vibrant performers in the singer/songwriter world. More than a singer/songwriter, David Broza is also well known for his commitment and dedication to finding solutions for the Israeli-Palestinian conflict. His song "Yihye Tov" is an anthem of the Israeli peace movement. Broza has released over 30 albums in Hebrew, English and Spanish, many of which have become gold and platinum albums. In particular, his last two albums, "East Jerusalem West Jerusalem," and "Andalusian Love Song," both feature tracks with the Jerusalem Youth Chorus, alongside other prominent Israeli and Palestinian artists.
Yair Dalal
Yair Dalal, born in 1955, a composer, violinist, oud player and singer, is a prolific musician who plays an important role in shaping the global world music scene. Over the last decade he has created 11 albums, covering wide and varied cultural territory, authentically representing Israel's cultures and fusing them through music as a whole. Much of Dalal's work reflects his extensive musical skills in both classical and Arabic music and also reflects a strong affinity he has for the desert and its inhabitants. Dalal's family came to Israel from Baghdad and his Iraqi roots are embedded in his musical work. Whether working on his own, or with his Alol ensemble, Dalal creates new Middle Eastern music by interweaving the traditions of Iraqi and Jewish Arabic music with a range of influences originating from such diverse cultural milieus as the Balkans to India. The evocative compositions comprise a unique and colorful sound. In addition to his musical endeavors, Dalal is also a peace activist, devoting much of his time and energy to helping remove ideological barriers between different cultures and, in particular between Jews and Arabs. Dalal performed at the Nobel Peace Prize gala concert in 1994 honoring the Israeli Prime Minister Yitzhak Rabin, Foreign Minister Shimon Peres and Palestinian Chairman Yasser Arafat.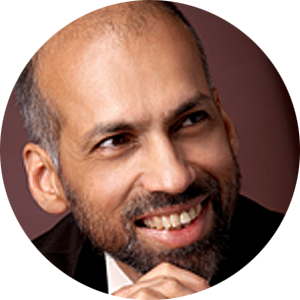 André de Quadros
André de Quadros, conductor, ethnomusicologist, music educator, and human rights activist has conducted and undertaken research in over forty countries and is a professor of music at Boston University. He has held a number of leadership positions at Boston University, including: director of the School of Music, chair of the Music Education Department, chair of the Department of Music in the College and Graduate School of Arts and Sciences, and artistic director of the Tanglewood Institute. As a conductor, he is developing new cross-cultural experimental repertoire with influences of Arab, Indian, Latin American, and Indonesian music. He is a member of Interkultur's World Choir Council and Artistic Director of Aswatuna – Arab Choral Festival. He is general editor of the Carmina Mundi series of Carus-Verlag, and editor of Cantemus, Salamu Aleikum Choral Music of the Muslim World, and Music of Asia and the Pacific published by earthsongs (USA) and Songs of the World published by Hinshaw Music (USA). In 2010, he conducted a historic project with Palestinian and Israeli choral musicians in East Jerusalem.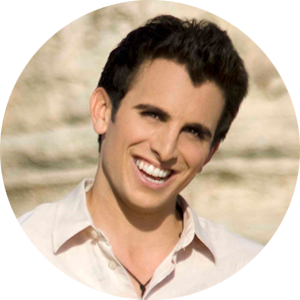 Zade Dirani
Inspired by the anthems of the great film composers and the natural beauty of his homeland, Jordanian American composer and pianist, Zade (pronounced ZADE as in "made") creates epic cinematic music that unites and inspires people of all cultures. The Washington Times recognized Zade as "Jordan's leading Cultural Ambassador (who) dedicates his music to building bridges of peace and tolerance." In May 2006, Zade launched a multi-faceted project in Washington, DC under the patronage of Her Majesty Queen Noor of Jordan, in partnership with Berklee College of Music, and Seeds of Peace titled "Roads to You: Celebration of One World." Zade enlisted 35 musicians from 18 nations, in a project that provided an evening of music while showcasing participants from war-torn regions working together in an atmosphere of trust. The musicians also participated in cultural workshops, elevating the role of music maker to peace-maker and cultural ambassador. In his continued pursuit of cross-cultural understanding, Zade launched "The Zade Foundation for International Peace and Understanding." The non profit organization is aimed at helping young musicians share with the world a deeper understanding of their culture by offering them a unique opportunity to expand their roles from musicians to proactive peace builders and future community leaders.
Mark Dollhopf
Mark R. Dollhopf, President of Dollhopf Associates, counsels universities and nonprofit institutions in strategic planning, board and leadership development, volunteer engagement, alumni relations, capital campaigns, major gift giving, and marketing. From 2006-2015, Dollhopf served as the Executive Director of the Association of Yale Alumni. In this position, he launched a number of international initiatives in alumni relations, including the Yale Day of Service, a program designed to develop alumni leadership in local nonprofit and NGOs around the world. Prior to his appointment at Yale, Mr. Dollhopf was founder and President of Janus Development, counseling global nonprofit institutions in strategic planning, leadership and board development, capital campaign management, major gift formation, donor research, and direct marketing. In 1997 Mr. Dollhopf founded the Yale Alumni Chorus and its Foundation - a nonprofit organization at Yale University dedicated to fostering international goodwill through creative, innovative, and inspiring collaborations between Yale alumni and world leading performers and performing arts organizations.
Jeffrey Douma
Since the fall of 2003, Jeffrey Douma has served as Director of the Yale Glee Club, recently hailed by The New York Times as "one of the best collegiate singing ensembles, and one of the most adventurous." He also serves as Associate Professor of Conducting at the Yale School of Music, where he teaches in the graduate choral program, and as founding Director of the Yale Choral Artists. Douma has appeared as guest conductor with choruses and orchestras on six continents, and has prepared choruses for performances under such eminent conductors as Valery Gergiev, Sir Neville Marriner, Sir David Willcocks, Krzysztof Penderecki, Nicholas McGegan, and Helmuth Rilling. He is also currently the Musical Director of the Yale Alumni Chorus and Choirmaster at the Cathedral of St. Joseph in Hartford, CT.
Joan Gregoryk
Joan Gregoryk, the Founder and Artistic Director Emeritus of the Children's Chorus of Washington, is internationally recognized as a leader in the field of children's vocal music. Ms. Gregoryk is in constant demand as a workshop leader and guest conductor throughout the United States and Canada. At universities, such as Westminster Choir College in Princeton, N.J., she has taught music educator's courses on children's vocal development and the children's chorus for many years. She has also been a seminar leader for numerous Orff-Schulwerk, Kodály, American Choral Directors and Music Educators chapters and is frequently invited to be a guest conductor for children's choral festivals. Because of her achievements, Ms. Gregoryk has been awarded numerous honors including Outstanding Arts Educator in the United States by the Rockefeller Brothers Funds Awards in Arts Education and the Maryland Outstanding Elementary Music Educator. She holds both a Bachelor and Master of Arts in Music Education, and is an Artist-Teacher Associate at the Choral Music Experience Institute. Ms. Gregoryk has been named a 2015 Washingtonian of the Year by Washingtonian Magazine.
Forsan Hussein
Forsan Hussein is a Palestinian-Israeli, born and raised in northern Israel and educated in the United States. Currently, the co-founder and Managing Director of Zaitoun Ventures. Prior to Zaitoun Ventures, Forsan was the Chief Executive Officer of the Jerusalem International YMCA and the Three Arches Company. Since the age of 10, Forsan has been involved in various organizations that promote peace in the Middle East and foster cooperation, equality, and coexistence between Arabs and Jews, Palestinians and Israelis. As part of his social entrepreneurship efforts, Forsan has created several international peace organizations including Shalam, Peace Camp Canada, Friends of Shemesh, and MABAT, among others. He worked for The Abraham Fund Initiatives for several years in various positions in New York. Because of his contribution to coexistence in Israel, Forsan received a full scholarship to Brandeis University where he studied Economics and Sociology and created his own major "Peacebuilding." Forsan's work has been covered by leading international media sources. Forsan has a Masters degree in International Relations and International Economics from SAIS (The School of Advanced International Studies) of Johns Hopkins, and an MBA from Harvard Business School.
Leslie Adelson Lewin
Leslie Adelson Lewin is the Executive Director of Seeds of Peace, an organization which inspires and equips new generations of leaders from regions of conflict with the relationships, understanding, and skills needed to advance lasting peace. She has been a part of the program team at Seeds of Peace for 12 years, never missing a summer at the Seeds of Peace International Camp on Pleasant Lake in Maine. Leslie is a Term Member of the Council on Foreign Relations. She is involved in Womensphere and is a board member at the Country Roads Foundation. She is a graduate of the University of Pennsylvania and received a master's degree in Public Administration and Nonprofit Management & Policy from New York University's Wagner School of Public Service. She is one of the youngest leaders profiled in the 2012 book "How Great Women Lead," joining US diplomats Hillary Clinton, Condoleezza Rice and Susan Rice and 17 other women.
Aaron David Miller
Aaron David Miller is an American Middle East analyst, author, and negotiator. He is on the U.S. Advisory Council of Israel Policy Forum, is Public Policy Scholar at the Woodrow Wilson Center, and has been an advisor to six Secretaries of State. Miller worked within the United States Department of State for twenty four years (1978–2003). Between 1988 and 2003, Miller served six secretaries of state as an advisor on Arab-Israeli negotiations, where he participated in American efforts to broker agreements between Israel, Jordan, Syria, and the Palestinians. He left the Department of State in January 2003 to serve as president of Seeds of Peace. In January 2006, he became a public policy scholar at the Woodrow Wilson International Center for Scholars in Washington, DC. Miller published his fourth book, The Much Too Promised Land: America's Elusive Search for Arab-Israeli Peace, in 2008.
Francisco J. Núñez
Francisco J. Núñez, a 2011 MacArthur Fellow, is the artistic director of the Young People's Chorus of New York City (YPC), as well as a composer, conductor, visionary, and leading figure in music education. In 1988 he founded YPC to provide children of all backgrounds with a safe haven for personal and artistic growth, and to date he has changed the lives of thousands of young people. First Lady Michelle Obama recently presented YPC with a 2011 National Arts & Humanities Youth Program Award, the nation's highest award for youth programs. Continuing his long history of bringing children together to lead fuller and more productive lives, Mr. Núñez is collaborating with the Dominican Republic to create a children's choral program as part of a national movement called Uno a Uno.
Yuval Ron
World-music artist, composer, producer, educator and peace activist, Yuval Ron works internationally in film, television, dance and theater. Among his many honors, he was invited to perform for the Dalai Lama, for Pir Zia Iniyat Khan (Head of the Sufi International Order), and has produced albums of Turkish master-musician Omar Faruk Tekbilek. In 2006, Yuval won an Oscar for the musical film,West Bank Story, and in 2004 received the Los Angeles Treasures Award. He is the recipient of prestigious grants from the National Endowment for the Arts, American Composers Forum, California Council for the Humanities and the Rockefeller Foundation, among more. Yuval is the musical director and oud player for The Yuval Ron Ensemble, which includes Arabic, Jewish and Christian artists who unite the sacred music traditions of Judaism, Sufism and the Armenian Church into an unusual mystical, spiritual and inspiring musical celebration. Independently and through his work in music, Yuval Ron actively promotes peace and goodwill.
William D. Weber
William D. Weber serves as President of EDGE Development Group, Inc., a general business consulting firm specializing in international new business formation and economic development. In 1975, he co-founded a predecessor firm, Middle East Management Services, Inc., based in Dubai and serving government and private sector clients throughout the Arabian Gulf region. Mr. Weber is a founding director of the Yale Alumni Chorus Foundation, a member-based charitable organization that supports the domestic and international activities of the Yale Alumni Chorus and its varied musical outreach programs, which focus on changing children's lives through song.